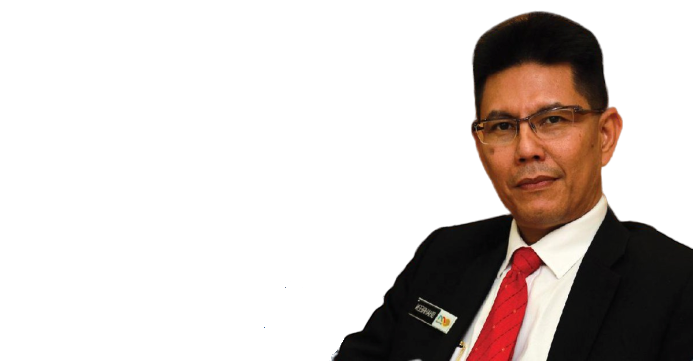 Ir. Dr Mohd Shahreen Madros graduated with First Class Honours in Engineering from the University of London in 1986, and Doctorate from the University of Cambridge in 1989. Dr Shahreen has over 30 years of working experience in various capacities. His work experience includes as a lecturer in Engineering Faculty in UKM, over 20 years in the oil and gas industry, and almost 10 years in the government agencies.
In the oil and gas sector, he has worked with numerous global multinationals such as Esso Production Malaysia Inc, Exxon Research in Houston, and engineering consultants such as INTEC Engineering, INTECSEA-Worley Parsons and SCOMI-Cameron Process systems. While in the oil and gas industry, he has worked in Houston/USA, Holland, Perth/Australia and served international clients on many global industry development projects. In these international corporations, he has served as technical director as well as managing organizations strategy and business direction. Dr Shahreen was also involved as an exco member of the Malaysian Oil & Gas Services Council (MOGSC), the largest oil and gas industry association in Malaysia. In 2010, Dr Shahreen participated in the government initiative on national economic transformation program. He later joined the government and was key in developing a new agency Malaysia Petroleum Resources Corporation (MPRC) overseeing the development of the oil and gas services and equipment industry in Malaysia. His work in MPRC has led to many achievements such as making Kuala Lumpur as part of the World Energy City Partner (WECP); setting technology clusters in UTP, UTM, and UM; and having the largest biennial upstream oil and gas exhibition and conference Offshore Technology Conference Asia in Kuala Lumpur among others.
Ir. Dr Mohd Shahreen Madros was appointed as the CEO of MATRADE in early 2017 and served until Feb 2019. He has worked with many industries beyond oil and gas and formulating strategic directions in growing and promoting trade. He has represented Malaysia in many international trade missions and involved in various industry dialogue working with the Ministry of International Trade and Industry. He aims to forge strategic partnerships with all relevant stakeholders in both private and public sectors at various levels within ministries, agencies, trade associations, chambers of commerce and business councils, to ensure Malaysia remains competitive globally.
Dr Shahreen is an advisor to industries, and an independent non-executive board member of EATechnique Berhad. He is also an Adjunct Professor with UKM Graduate School of Business, a certified coach with Malaysian Institute of Management (MIM), and a pro-temp committee for IAC Malaysia.