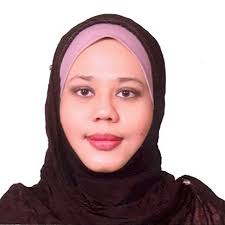 Dr. Siti Muhaza is the Undersecretary of Policy and Inspectorate Division for the Ministry of Housing and Local Governments, Malaysia. She has 24 years of experience as a civil servant where she held various posts in eight ministries mostly in policy planning and implementation. She began her career at Economic Planning Unit of Prime Minister Department in 1995 and then to the National Drug Agency in 1996 where she was involved in anti-drug prevention and rehabilitation policies.
She was promoted to the Ministry of Rural and Regional Development and involved in the research area in the International and Strategic Planning Division of the Ministry. As her career developed, she moved to the Ministry of Agriculture before resuming her study and received her PhD in Community Development from the University Putra of Malaysia in 2015. She continued to strengthen her knowledge and experience in public sector by serving the Ministry of Education, Ministry of Primary Industries and the Public Service Department, Prime Minister's Department.
Dr. Siti Muhaza is currently overseeing the policy and strategic matter under this ministry such as the National Community Policy and National Housing Policy. She is also in charge of the development and implementation of the Malaysia Smart City Framework. The framework will serve as a national reference and guidance to all the relevant stakeholders for a systematic and holistic development of Smart City in Malaysia.
She also has vast knowledge and experiences in planning Smart Cities at the local government. Being the Undersecretary for Smart City Division in the Ministry and committed to realize the National Smart City agenda, she has also been called for talks and presentation as well as moderating session nationally and at the international arena.