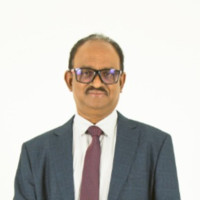 Dr Azlan Nithia
Author of the two Books:
Transitioning into New Manufacturing Paradigm – To Succeed in the Customer-Centric
Business Environment; Responsiveness, Agility, Speed and Cost. The Lean Manufacturing
Enterprise.
Achieve Manufacturing Excellence – Lean and Smart Manufacturing; Foundations
Required for the Successful Implementation of the Factory of the Future.
Visit website: www.azlannithia.com
Dr Azlan Nithia graduated from the University of South Australia with Doctor of Business
Administration specializing in lean manufacturing and organizational transformation.
Earlier to this, he graduated with Master of Business Administration from University of
Leicester (UK) specializing in managing change and organizational complexity.
In August 2019, Dr Azlan was awarded the Smart Manufacturing: Moving from Static to
Dynamic Operations from Massachusetts Institute of Technology (MIT, USA).
He is a certified Six Sigma Black Belt, a certified Kaizen Facilitator and Kaizen-Lean Trainer.
Dr Azlan was trained in Lean Manufacturing and Kaizen Transformations in 2004 by TBM
Lean Sigma Institute (US) in USA and Mexico, later, he received further trainings in Asia.
Dr Azlan was amongst the first in SE Asia to facilitate Lean Manufacturing Kaizen
transformations with breakthrough results starting 2005.
Dr Azlan have more than 35 years of experience in high volume manufacturing, digital
product development and automated robotic industry. He implemented integrated 3D
digital product development functions, digitally connected robotic operations, mass
customized world class manufacturing operations and high performing organizations.
In his book, Dr Azlan have researched and written about the challenges, how to transition
manufacturing companies to implement a responsiveness and customer-centric
manufacturing operations that will always stay ahead of the rapidly escalating hyper
competition. He also explained the practical approach to achieve smart manufacturing
readiness and successful implementation of Industry 4.0 (Factory of the Future).
Dr Azlan is an international consultant and speaker on Manufacturing Excellence, World
Class Manufacturing, Smart Manufacturing and he have presented his research papers in
international conferences in Thailand, Malaysia, Singapore, India and Indonesia.
He has years of hands-on experience for successfully facilitating and leading hundreds of
manufacturing excellence projects, breakthrough Kaizen and Lean implementations
locally in Malaysia and internationally, namely, Thailand, Indonesia, China, Hong Kong,
Mexico, India, America and Canada.
Dr Azlan is a highly experienced Problem-Solving expert. He has worked very closely for
more than 15 years with Professor Dr Gondalekar (Mumbai, India), the inventor of the
Differential Diagnosis Problem-Solving methodology and a world-renowned expert in
solving unsolvable problems in manufacturing. Dr Azlan have been solving hundreds of
manufacturing problems and developed a simplified Problem-Solving methodology for
the manufacturing industries (mentioned in his 2nd book).
In his 35 years of working experience, he worked and lived outside Malaysia for many
years, namely, in Thailand and China. He started his career in a car assembly plant and
later, moved on into high volume manufacturing industry. Dr Azlan have transformed the
operation in Thailand, Malaysia and China into a high performing world class organization,
won various industrial automation innovation awards and successfully transferred the
technical knowhows to the local talents. Dr Azlan was the only Malaysian who was
awarded the Worldwide Innovation Award in 2001 by Mr Bob Eckert (USA).
Later, he took on the larger responsibility as S.E Asia Regional Director for Operations,
Engineering and Technology, pioneered the manufacturing innovation, implementation
of automation and robotics.
Dr Azlan have undertaken numerous manufacturing improvement assignments in several
countries, namely in Malaysia, Thailand, Indonesia, Mexico, Canada, India and China. His
vast years of experiences in manufacturing industry have given him the global
perspective, deep knowledge and experience to transform manufacturing industries to
achieve the operational excellence readiness and to successfully implement the Smart
Manufacturing – Industry 4.0.
In 2014, Dr Azlan took on a challenging global assignment in Foshan, China, to transform
a product development and tooling operation into a globally competitive and the world's
largest supplier. This operation was transformed into a high performing operation with
strong lean foundations, then, implemented smart manufacturing and industrial IoT to
become a fully connected Smart Factory. This company is now rated amongst the best
digitally connected, automated and robotic operations in the world. Later, he transferred
this into Penang (Malaysia) and trained the people in Penang to manage it. This was the
beginning of Dr Azlan's success in Smart Manufacturing and Industry 4.0 implementation
(starting 2016).
Dr Azlan is the founder of Lean Smart Industry Solutions PLT. The objective of Lean Smart
is to actively pursue various Smart Manufacturing, Industry 4.0 digital technologies to
support the large industries and SMEs on Smart Manufacturing assessment, readiness
and successful implementation of Industry 4.0 technologies to achieve World Class
Productivity and globally competitive.
Dr Azlan is currently teaming-up with government agencies namely MITI, MYRAS, MARII
and related agencies to support the effective implementation of Industry 4.0 in Malaysia
and to become a regional player. His latest initiative, as the chairman, is to successfully
complete the "International Smart Manufacturing 2019 Conference (ISMC)" in Kuala
Lumpur, to held on 18th to 20th September, this will position Malaysia as the Regional
player in Smart Manufacturing – Industry 4.0.