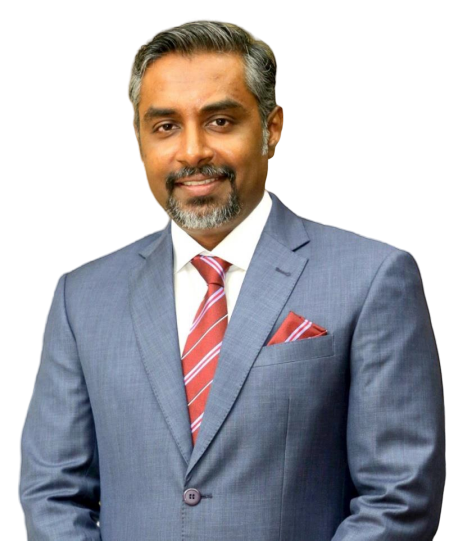 Dato' Sri Ganes's is the elected Vice President of the International Vocational Education and Training Association ( IVETA ), overseeing the region of South Asia. He is also the honourable , Vice Chairman of Malaysia loT Association, commonly referred as "MyIotA" – the largest conglomerate association for industry players/stakeholders of the IoT Technology in Malaysia. Due to his notable contributions all over the nation in respect of disruptive technologies for and in the education and training industry, Dato' Sri Ganes is now appointed as the Director of the Penang STEM which is under the purview of Penang State Government.
On top of the abovementioned appointments, Dato' Sri Ganes was also given recognition for his tireless efforts and contribution when he won the IVETA President's Award and Sustainable Entrepreneur Award from the Ministry of Science, Technology and Innovation in year 2017. In the same year, Dato' Sri Ganes was also the finalist for the Bett, UK Asia Awards.
Dato' Sri Ganes is one of the pioneer in the TVET and skill training in Malaysia. SG Education Group which was first founded by Dato' Sri Ganes in 1999, as at to date, consist 5 premier Skills training institutes, which boast accreditation from various national and international certification bodies and universities. Dato' Sri Ganes, as also a technology enthusiast, in line with the Industry 4.0, coined the elements of Digital Talents in the TVET Training to ensure the trainees perfectly fit into the Digital Economy in any industries they join. His training is identified as one of a kind as Dato' Sri Ganes ensures a broader spectrum of elements in his training programs, which include preparation of the student, developing academic and technical skills as well as providing solutions from enrollment to employment. Understanding the crucial needs for industrial skills for the Digital Economy, he developed efficient methodologies to create and train the talents for Digital Transformation to reinforce traditional skills, facilitating the Digital Transformation.