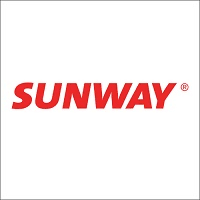 About Sunway Group
Established in 1974, Sunway Group is one of Malaysia's largest conglomerates with 12 business divisions that operate across 50 locations worldwide. Our core interests are focused on real estate, construction, education, healthcare, retail and hospitality. Powered by our 16,000 strong team, we are committed to advancing the United Nations Sustainable Development Goals (SDG) and continue to align our business strategies to meet the needs of our communities in line with the SDG agenda.
Sunway's unique Build-Own-Operate business model makes us an integral stakeholder of the communities in which we operates, particularly the sustainable townships of Sunway City Kuala Lumpur, Sunway City Ipoh in Perak and Sunway City Iskandar in Johor, and a host of other integrated developments which collectively span more than 5,000 acres across Malaysia.
Our three public-listed companies — Sunway Berhad, Sunway Construction Group, and Sunway REIT, with a combined market capitalisation of RM 17 billion — form a real-estate value chain that exemplifies socially responsible business practices, evidenced by their listing on the FTSE4Good Bursa Malaysia Index. Underscoring Sunway Group's long-standing commitment to the sustainability agenda, founder and chairman Tan Sri Dr Jeffrey Cheah AO through his eponymous Jeffrey Cheah Foundation (JCF), endowed US$10 million to the United Nations to set up the Jeffrey Sachs Center on Sustainable Development at Sunway University in 2016 to promote the sustainable development agenda in this part of the world. The center is led by world renowned economist and special adviser to the UN Secretary General, Professor Jeffrey Sachs; and serves as a hub for education and advancement of sustainability across Southeast Asia.
JCF also provides disadvantaged and deserving young adults access to quality education and has disbursed more than RM400 million in scholarships and growing.
Our commitment to strong Economic, Environment and Social practices is embedded throughout the organisation – from our policies and our social impact initiatives to day-to-day operations so that we deliver enduring growth for thriving communities.
Vision
To be Asia's model corporation in sustainable development, innovating to enrich lives for a better tomorrow
Mission
Empowering our people to deliver enhanced value to all stakeholders

Embracing sustainability in our business processes and decisions
Attracting and nurturing a talented and progressive workforce for the digital era
Core Values
Our purpose, vision and mission are synonymous throughout the group with a solid foundation on three core values: Integrity, Humility and Excellence.
Business Model
As a Master Community Developer, Sunway continues to build connected communities where people live, learn, work, play, be healthy and safe in a well-connected environment. Through our unique "Build-Own-Operate" business model, we operate the entire property value chain to create a win-win proposition for all stakeholders.
Global Presence
Building Materials
---
Malaysia
China
Singapore
Vietnam
Australia
Hospitality
---
IT
---
China
Malaysia
Singapore
Thailand
Construction
---
Malaysia
China
Abu Dhabi
Indonesia
Singapore
Myanmar
Quarrying
---
Trading & Manufacturing
---
Malaysia
China
Singapore
Indonesia
Thailand
Australia
Property
---
Malaysia
China
Cambodia
Australia
Building Materials
---
Malaysia
China
Singapore
Vietnam
Australia
Hospitality
---
IT
---
China
Malaysia
Singapore
Thailand
Construction
---
Malaysia
China
Abu Dhabi
Indonesia
Singapore
Myanmar
Quarrying
---
Trading & Manufacturing
---
Malaysia
China
Singapore
Indonesia
Thailand
Australia