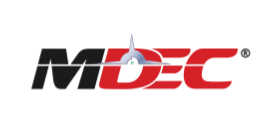 WE LEAD MALAYSIA'S DIGITAL ECONOMY
Established in 1996, the Malaysia Digital Economy Corporation Sdn. Bhd. was the Government's response to the then new concept of "Digital Economy". Today, the global Digital Economy is estimated to be worth USD3 trillion, and MDEC continues its role to organise and lead Malaysia's Digital Economy forward.
WHAT WE DO
MDEC has driven significant digital transformation and adoption across the public and private sectors in Malaysia since our establishment in 1996. As the world moves rapidly into the Fourth Industrial Revolution (IR4.0), MDEC is ready and fully focused on leading Malaysia's Digital Economy forward by accelerating:
Formulation of policies and coordination of agencies to enable success
Development of futureproof workforce to grow the Digital Economy ecosystem
Creation of global champions to increase contribution from the Digital Economy to GDP
MDEC will leverage our proven track record, industry credibility and experienced leadership to connect, catalyse and commercialise digital initiatives to advance a thriving and sustainable Digital Economy for the country, with diversity and inclusivity at its core.
Our People
Digitalising a nation's economy requires expertise in multiple industries. We bring together innovators, thought leaders and technology advocates to lead Malaysia's Digital Economy forward.
The core values that we live by at MDEC are:
We Serve The Nation
We Are Forward Thinkers
We Are Go-Getters
We Are Collaborators
We Have Fun
But at the end of the day, the Digital Economy is not just MDEC's responsibility – it is everybody's. Our role is to help organise and inspire, but Malaysia's digital future lies in the hands of her people.
OUR PROGRAMMES & INITIATIVES
Today, MDEC oversees numerous programmes, including MSC Malaysia, a platform that nurtures the growth of local tech companies while attracting both foreign and domestic direct investments.
More recently, we launched people-oriented campaigns that focus on providing everyday Malaysians with the skills and opportunities they need to penetrate the digital market. These campaigns – eUsahawan and eRezeki – represents our vision that all Malaysians benefit from our efforts to champion the Digital Economy.