Headquartered in Selangor, Malaysia, IJM's regional aspirations have seen it establish a growing presence with operations spanning 10 countries, with primary focus in Malaysia, India, United Arab Emirates, China and Indonesia.
IJM's phenomenal growth over the past three decades has been the result of its unwavering focus on its core competencies, diversification into strategically related businesses and selective expansion into new markets.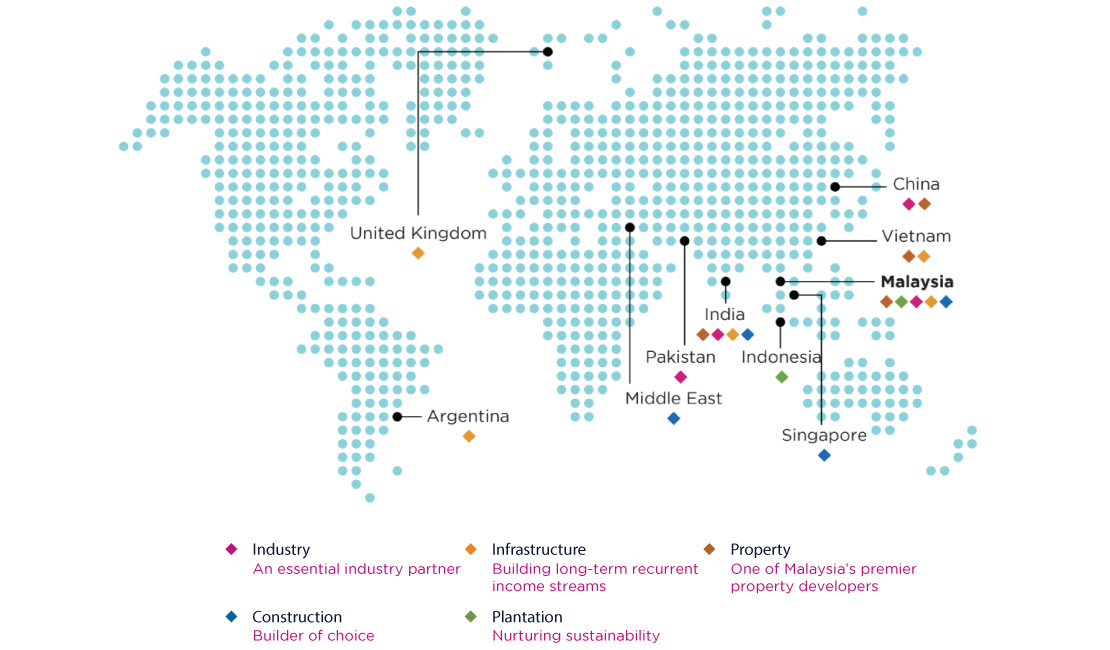 HOW WE ARE PERFORMING



Operations in 10 Countries

Primary focus in Malaysia, India and Indonesia
OUR PEOPLE
At IJM, our working relationship with each other is governed by a set of values that define who we are and how we do things here. We believe in unwavering teamwork, respect for diversity, and nurturing innovation.