Membership renewal will be sent to members as & when their membership is due through emails. For members who needs to print the invoices, they can go to the membership portal link https://www.my-iot.org/membership-portal/ to manage your account. After login, pls select "Renew/Upgrade or Update billing" button.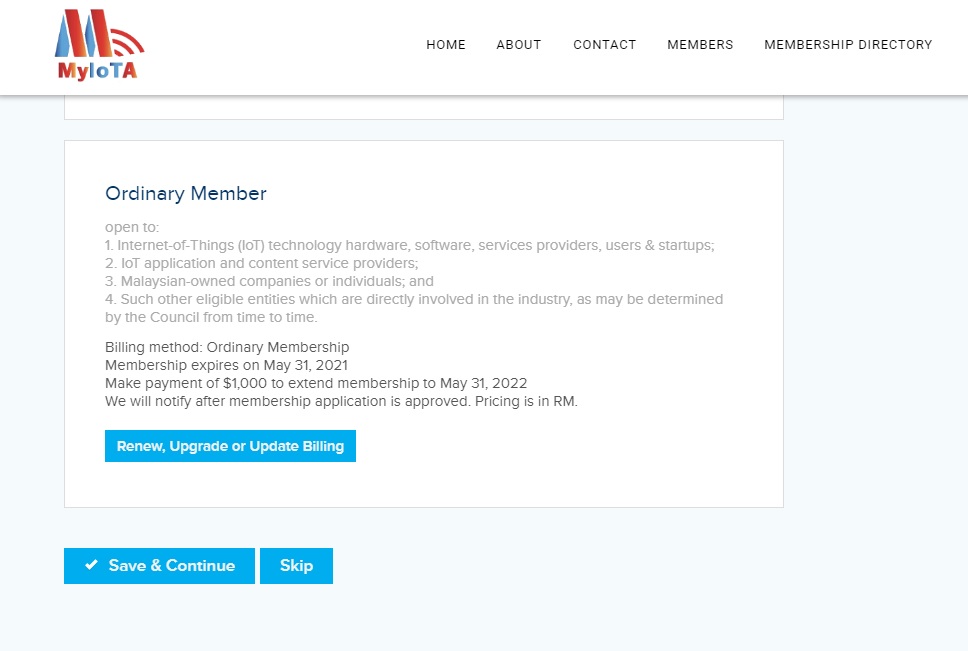 Press "skip" if the information on your membership is correct. Edit & save if otherwise.Go to the "Profile" tab & scroll to the bottom. You would be able to see the invoices due.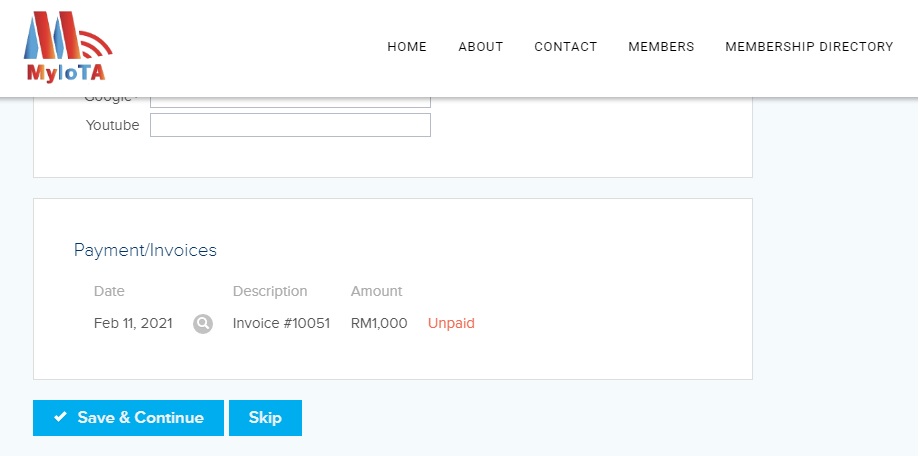 Click on the magnifying glass icon to view the invoice & click print. You would be able to print a hardcopy or "print to pdf". If you do not see a print to pdf printer option, you might need to add the driver. You can follow this link for more information.